WELCOME TO OPIRG KINGSTON.
Working towards social and environmental justice in Katarokwi/ Kingston since 1992.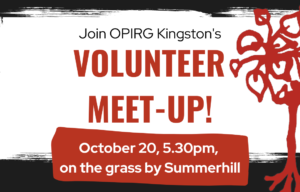 October 2021 VOLUNTEER MEET-UP!
What gets you fired up? What can we collectively do about it?
See you on October 20 at 5.30pm on the grass by Summerhill.
eAR-TO-THE-GROUND.
Sign up for our weekly email newsletter featuring rad event listings to keep up-to-date with the local goings-on.
You can also find Ear-to-the-Ground event listings on our website.

Who are we?
---
The Ontario Public Interest Research Group (OPIRG) Kingston is Queen's University and Katarokwi/Kingston's centre for education, action and research for social and environmental justice. Since 1992, we've been working to create a more just world.
OPIRG Kingston has initiated and supported numerous social justice initiatives over the years, like Kingston's Queer Film Festival Reelout; The People's History Project, a history of local activist work; and Roots and Wings, a local group for racialised youth – just to name a few.
Click the "learn more" button below for more information on who we are and what we've been up to.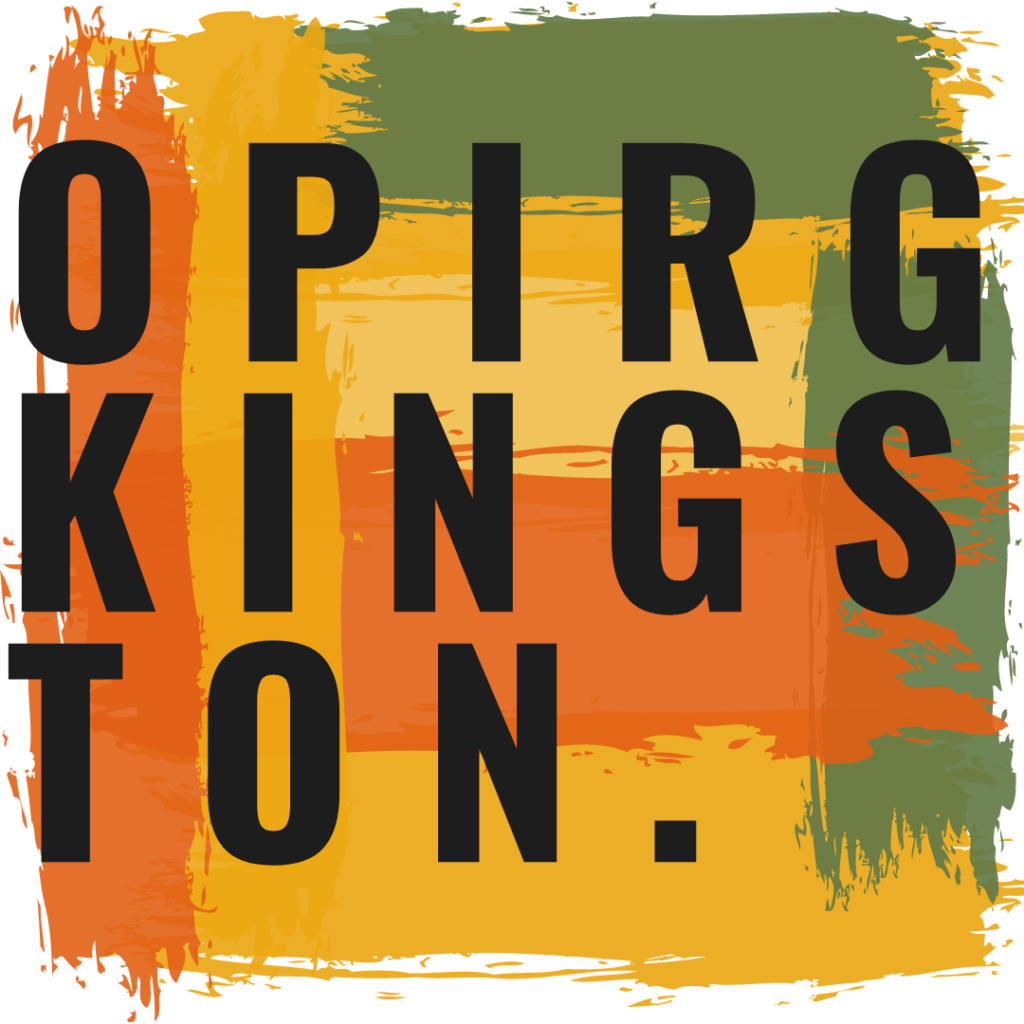 Volunteer with us
Are you interested in learning more about social and environmental justice using an intersectional lens? Want to connect with Queen's and Kingston's network of activists, change-makers and organisers? Contact us for volunteer opportunities.
BECOME a working group
Have an idea for a project, group or initiative and need help getting it off the ground? Reach out!
Working groups are groups that are supported (and sometimes started) by OPIRG, while remaining autonomous and separate. This gives groups freedom to work in the way that is best for them, but also the support that it takes to carry out their initiative.
donate
We welcome your financial support! Contact us for more information.